News
Posted by Sheryl Wong on
Our Grand Opening Sale will start on April 15th to April 22, 2021. Use code ' GO30' to get up to 50% off your order. (*** excluding the Pro-made 3D flowers) Subscribe your email to get news on promotion and new products. Free Shipping on order $100+ Happy Shopping!!!
Posted by Sheryl Wong on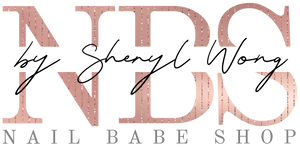 Thank you for interesting in shopping with us.  We're happy to provide you the Professional best inventions in the Nail industry.  All products have been tested and approved by our professional nail masters about their qualities. Don't hesitate to contact us for any inquiries about our products. Happy Shopping !!!